NEXT GREAT BAKER / KAREN KATZ - Co-Executive Producer/Showrunner
A High Noon Entertainment Production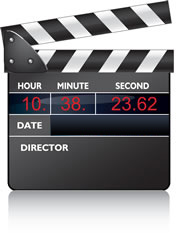 After Five Productions was founded in 1992 by television executive producer & director, Karen Katz, and music composer & sound designer, Daniel Shklair. Both award winners in their own fields, Ms. Katz and Mr. Shklair joined forces to provide their clients with a full range of production and creative services — from development through production and post-production.
Each project or television series is designed to give their clients as much – or as little – input as they desire. They understand the variety and challenging needs of their clients — whether those needs involve creative content and programming, branding and image issues, or simply the bottom line.